| | | |
| --- | --- | --- |
| | | |
| | | |
| | | |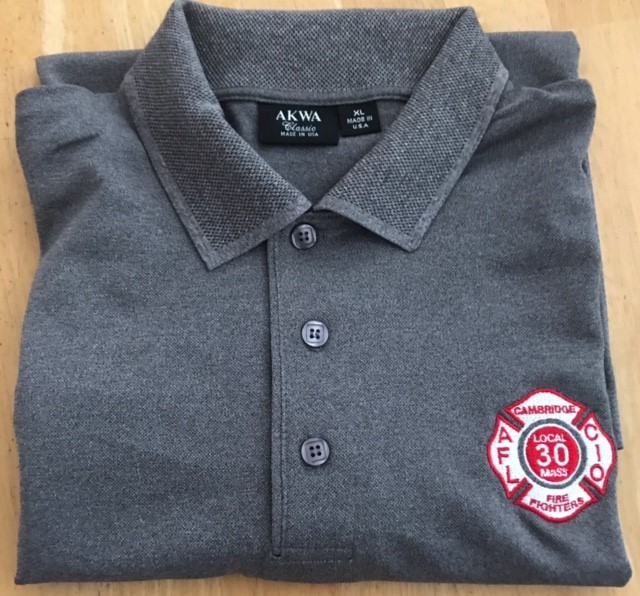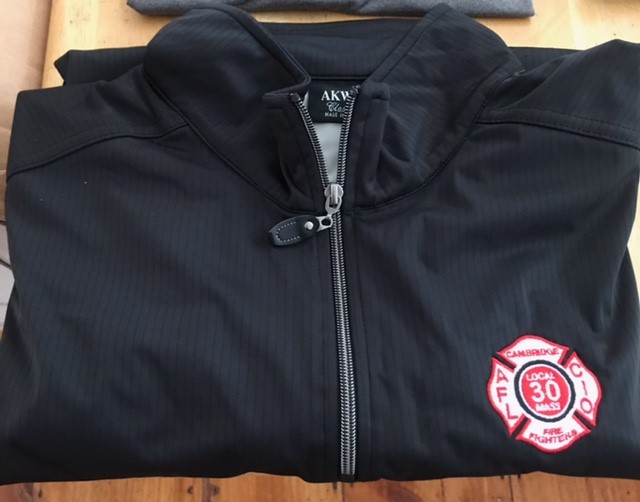 Polo: $40 (Black, Charcoal, Navy, Red, and White)
1/4 Zip Windbreaker: $60 (Black)
* Prices subject to change depending on the amount ordered
** Payment due when placing order
Contact FF Dwyer (L1/G1) if interested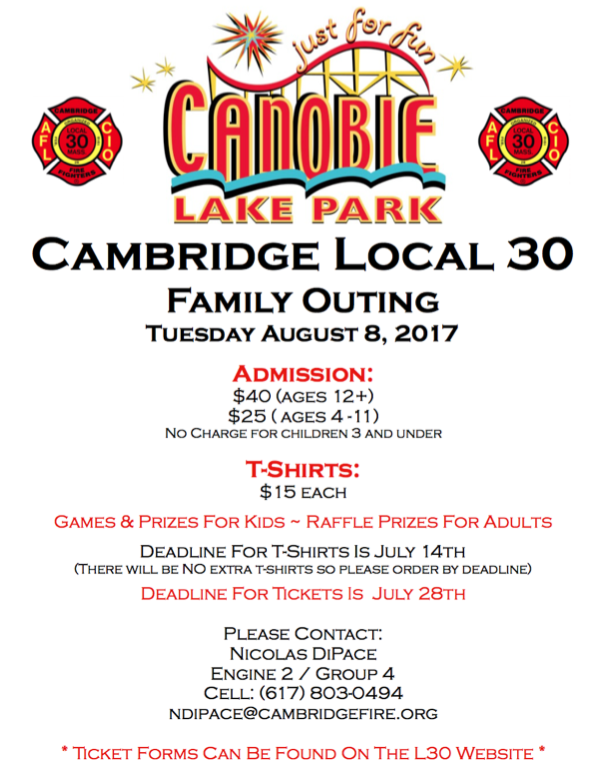 Download:

2017 Canobie Lake Ticket Order Form.pdf ,

2017 Canobie Lake T-Shirt Order Form.pdf
ATTENTION RETIREES
For those of you who still visit our website, the Member Log-In was updated to active members only. The reason behind this change was for easier utilization and tracking of the new "Member Resources" notification features on the website and our new mobile app. The majority of the content will continue to be available wihout a password. Some of the non-sensitive items were moved to the main menu and others will have the password protection lifted for your convenience. Use the "Contact Us" form if you're interested in receiving a new login to have access to any specific Member Resources folders.
Thank you for your understanding and we wish you all a long, happy, and healthy retirement!
Brothers and Sisters,
A Superintendent position for a condo on Little Mass Ave will soon be available due to retiree Chet McCarthy retiring from the position. The management is looking for another CFD retiree or a member close to retirement to fill the position. Please see the attached for more information.
Thank you
Download:

Superintendent Position Posting.pdf
This year's CFD Retiree Reunion was held on
Saturday February 18, 2017 @ 1PM
The location was at Kenny O'Connor's in Cape Coral, Florida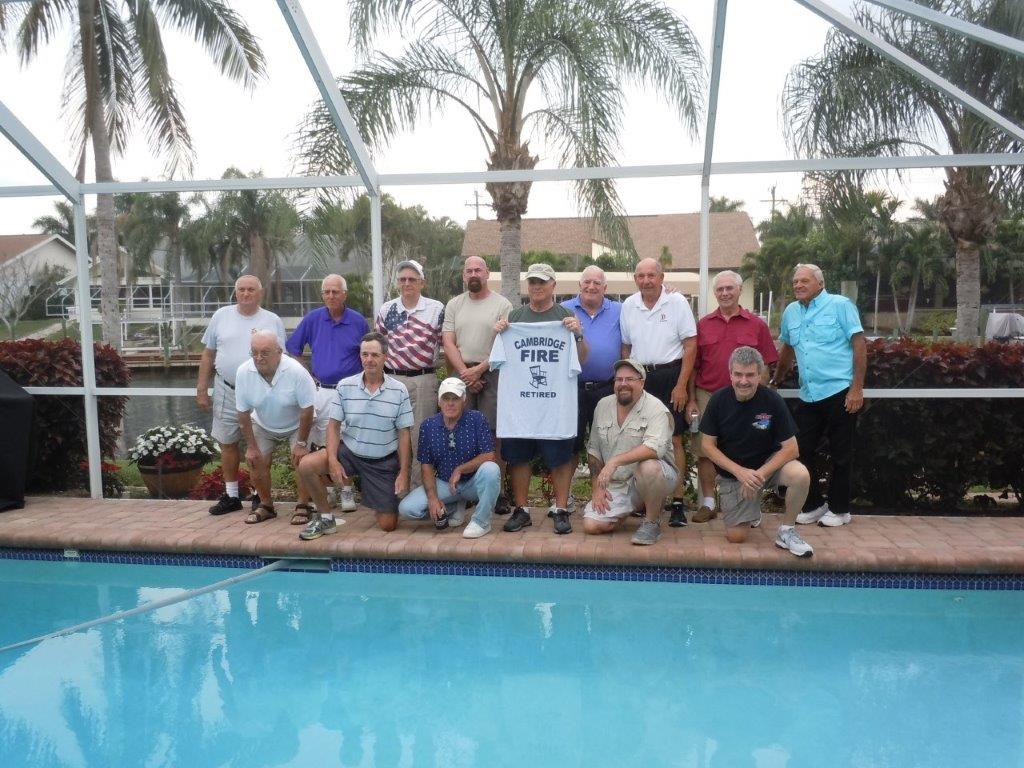 Back Row: L/R Harold Graff, Dick Teas, Morgan Sheafer, Larry Buchanan, Dave Scholl, John Ruffing, Larry Hodgdon, and John Mester (FDNY)
Front Row: L/R Ronnie Mattos, Dan Flaherty, Mike Papsadero, Bill Hugh, Tom Casey, and Ken O'Connor
Brothers and Sisters,
Thank you to everyone who came out to support the MDA Guns N' Hoses Hockey Game this past Saturday and also to everyone who supported the event by purchasing raffle tickets! The Grand Prize raffle went to FF Robert A. Walsh. The event raised approximately $6,000 for the Muscular Dystrophy Association. It was a great game, a great turnout, and most importantly, it was for a great cause! CFD won 4-2. Photos of the game can be found on the Local 30 Facebook page. Special thanks to the families of our 3 VIP guests (Joe, Justin, and Paul) and to our MDA Staff Vanessa Malfitano and Molly McDermott. Thank you to Kathy Murphy and the BB&N Staff for their hospitality, my father Bill Hugh, Stacia & Amy Joyce, Ameer & Nicole Moustafa, Michelle Cataldo, Kyle Schweinshaut, Frank Connelly (ref), Rich & Rich Jr Gerokoulis (scorekeepers), and our sponsors: Professional Ambulance, The Galleria Mall, The Boston Bruins Foundation, and the IAFF.
We should all be proud that collectively as a Department, we have raised over $100,000 in the past 5 years for such a great cause! I thank you all again for supporting these MDA events and I look forward to start preparing for any future events to come. However, I know you can only hear so much about hockey games, golf tournaments, raffle tickets, and boot drives before you get sick of me or block me out. Any suggestions for new events or fundraising would be greatly appreciated!
Thank you,
Brandon Hugh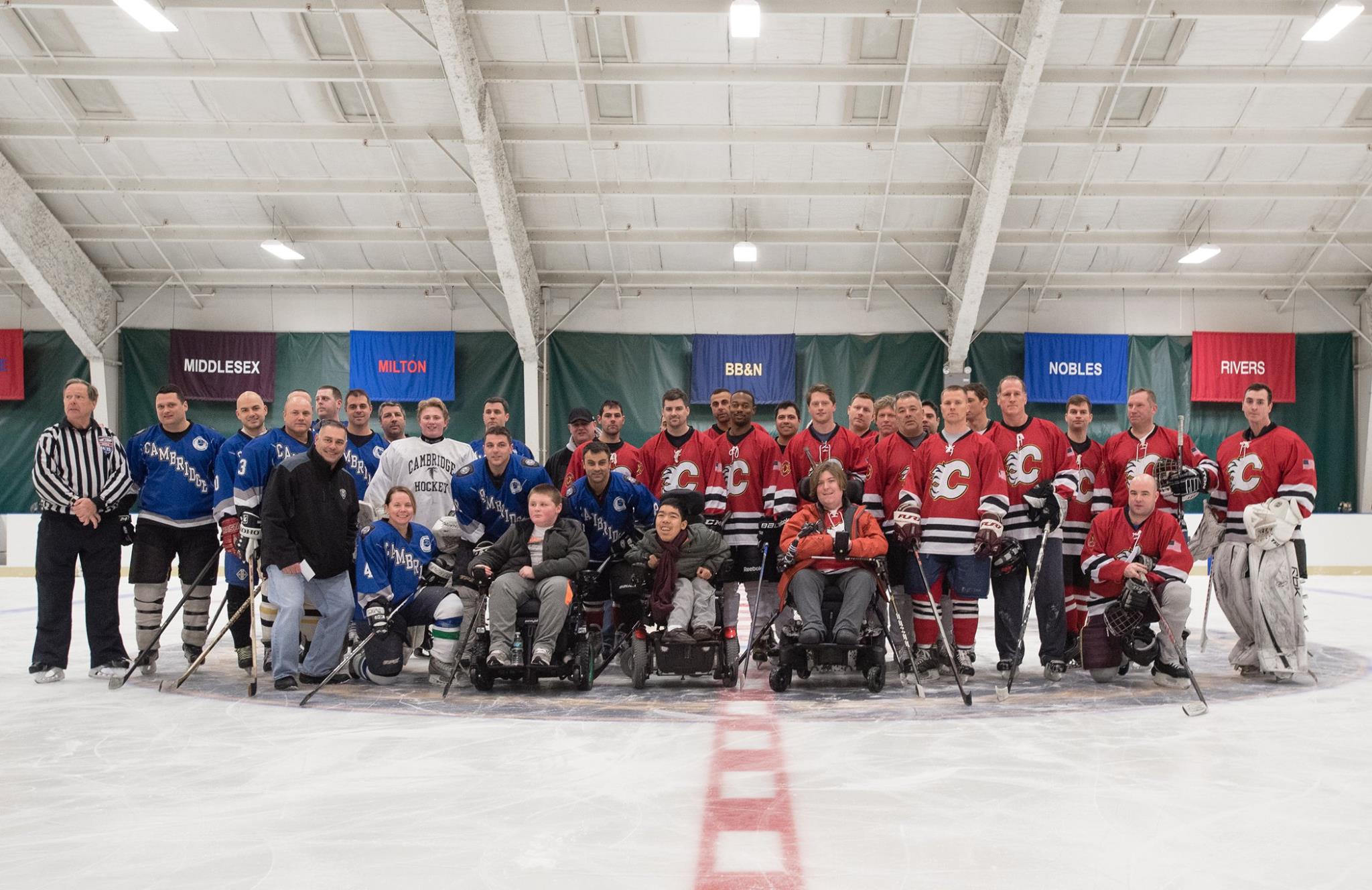 Hello IAFF Local 30,
In support of American made, union made work boots, please share this 27% off union member discount code with your members. Our Thorogood work boots are made in Central Wisconsin by UFCW Locals 688 and 717. You can find a link to
TheUnionBootPro.com
on the bottom page of the
AFL-CIO
main website by scrolling left and right.
Here
is a link to our firefighters boots.
Please share this code with your members via your website, newsletter, Facebook, Twitter, etc. Post a link to
TheUnionBootPro.com
on your website. Check out our
media kit
for union hall materials.
.
Ff0030mD
"There's a simple solution - Buying American. Employs Americans."
*Get 27% OFF

our suggested retail price, 24/7, 365 days a year

…

either as an active or retired union member.
No annual renewal required, discount good for life. Union member savings will vary depending on the boot purchased.
Discount offered ONLY on our selection of American-Made, Union-Made, work and uniform boots available
We feature Thorogood™ footwear MADE IN USA by the Weinbrenner Shoe Çompany - one of America's oldest
manufacturers of quality constructed, handcrafted, job-fitted safety work boots.
Please be sure to check out this
link
for our Canadian customers. Email me if you are interested in promoting American made, union made work boots to your local members.
Lynda McLaughlin
Union Relations Manager
TheBootPros LLC
1-800-723-5384 toll-free
As your readership knows, on Dec. 3 the residents of the Wellington-Harrington neighborhood experienced a terrible disruption in their lives, and a significant loss of property as the result of a 10-alarm fire. This fire presented innumerable challenges to the Cambridge Fire Department, and the Members of Cambridge Firefighters Local 30 wanted to take this opportunity to offer our sincere thanks to the hundreds of people who contributed in so many ways to successfully mitigating an enormously challenging event.
First, to our partners in public safety - the Cambridge Police Department, Emergency Communications Center, and Professional Ambulance - who responded with their characteristic bravery, dedication, and proficiency.
To the fire departments from over 25 communities throughout the Greater Boston Area, and to the State Fire Marshal's Office and the Massachusetts Firefighting Academy, who answered our request for mutual aid and worked side by side with us to contain the threat.
To our coworkers from other city departments - Water Department, Public Works, Electrical Department, Inspectional Services, Housing, Human Services, Public Schools, and to Eversource Electric and Gas and the MWRA - who assisted in so many ways to render the scene safe enough for us to work, and worked diligently to re-establish services for the residents and businesses affected by this tragedy.
To the Boston Sparks Association, Providence Canteen, and American Red Cross who provided so much comfort to us throughout the long, cold, wet, windy night.
To citizens and businesses who generously provided food during the incident, and all those who offered a kind word to us on the street in the days after the fire.
And finally, to everyone who donated to the fund to help the victims of this historic event, and to the city administrators and elected officials who coordinated relief efforts in the aftermath.
To each of you, and to any we may have failed to mention by name, we offer our admiration and heartfelt gratitude, and best wishes in the holiday season.
Sincerely,
- Christopher Haynes, president, on behalf of members of Cambridge Firefighters Local 30
| | | |
| --- | --- | --- |
| | Weather Report | |
| | | |
| | | |