| | | |
| --- | --- | --- |
| | | |
| | | |
| | | |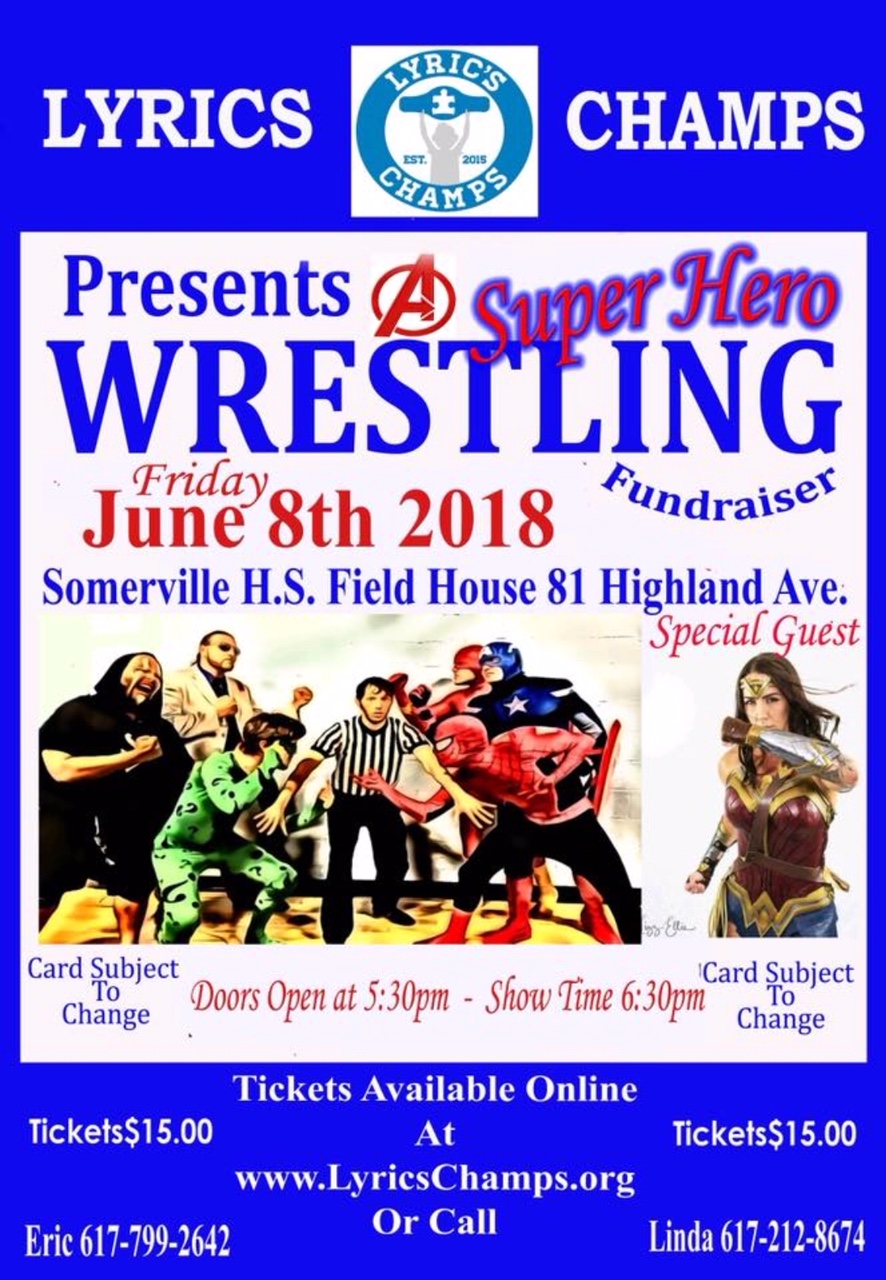 Lyric's Champs mission is to promote Autism Awareness, Acceptance and Education within our community so that those families affected by Autism can breathe a little easier knowing they and/or their loved ones are accepted within their own community and have every opportunity to succeed. Through increasing available supports, education, training and resources in our community our goal is to bridge the gap and grow understanding of autism and highlight the differences that make everyone a champ in our eyes.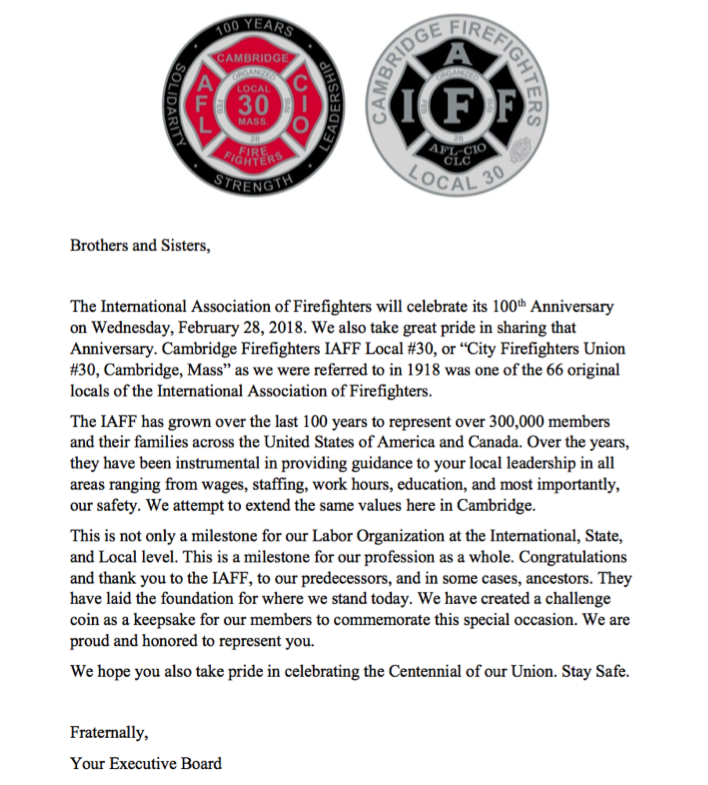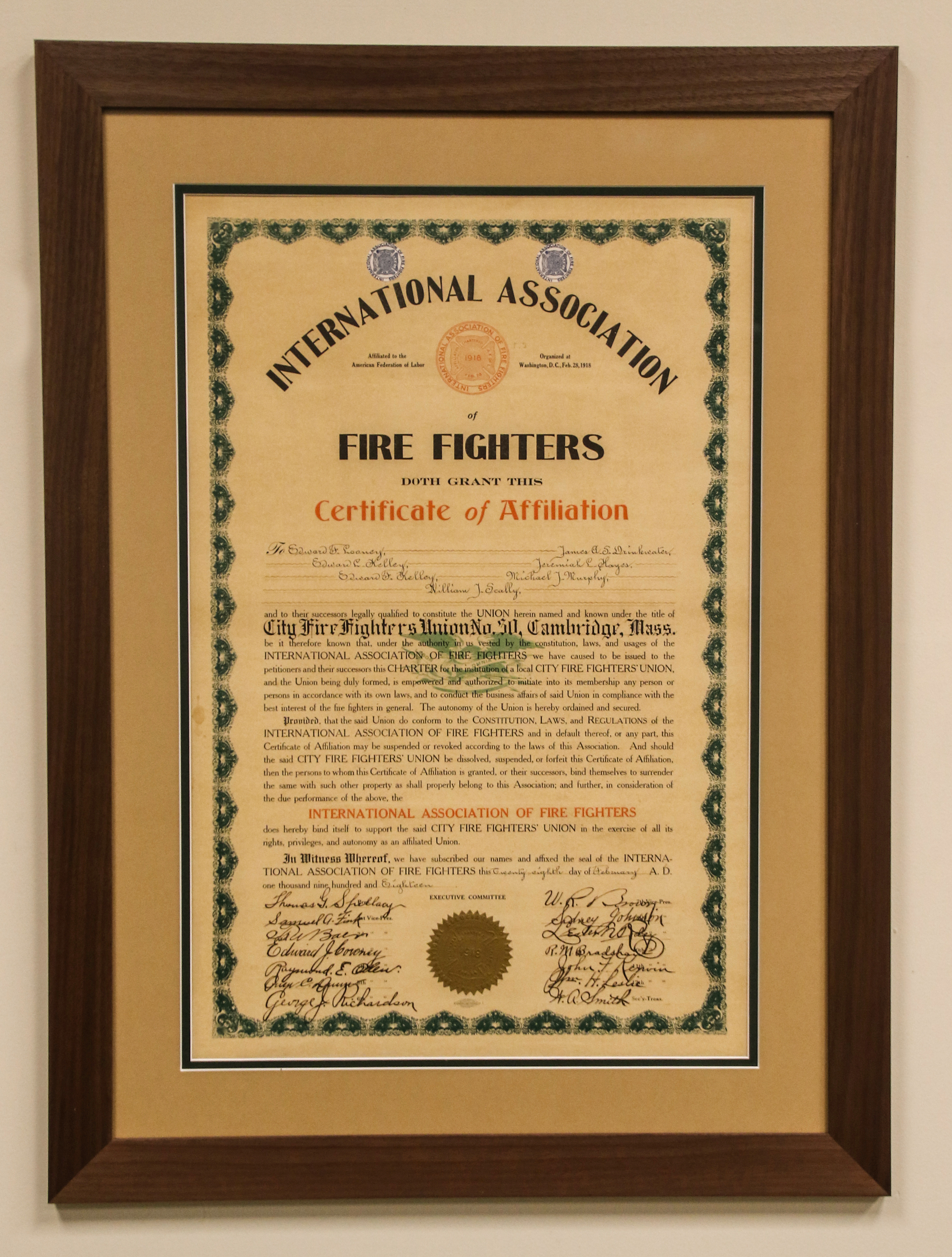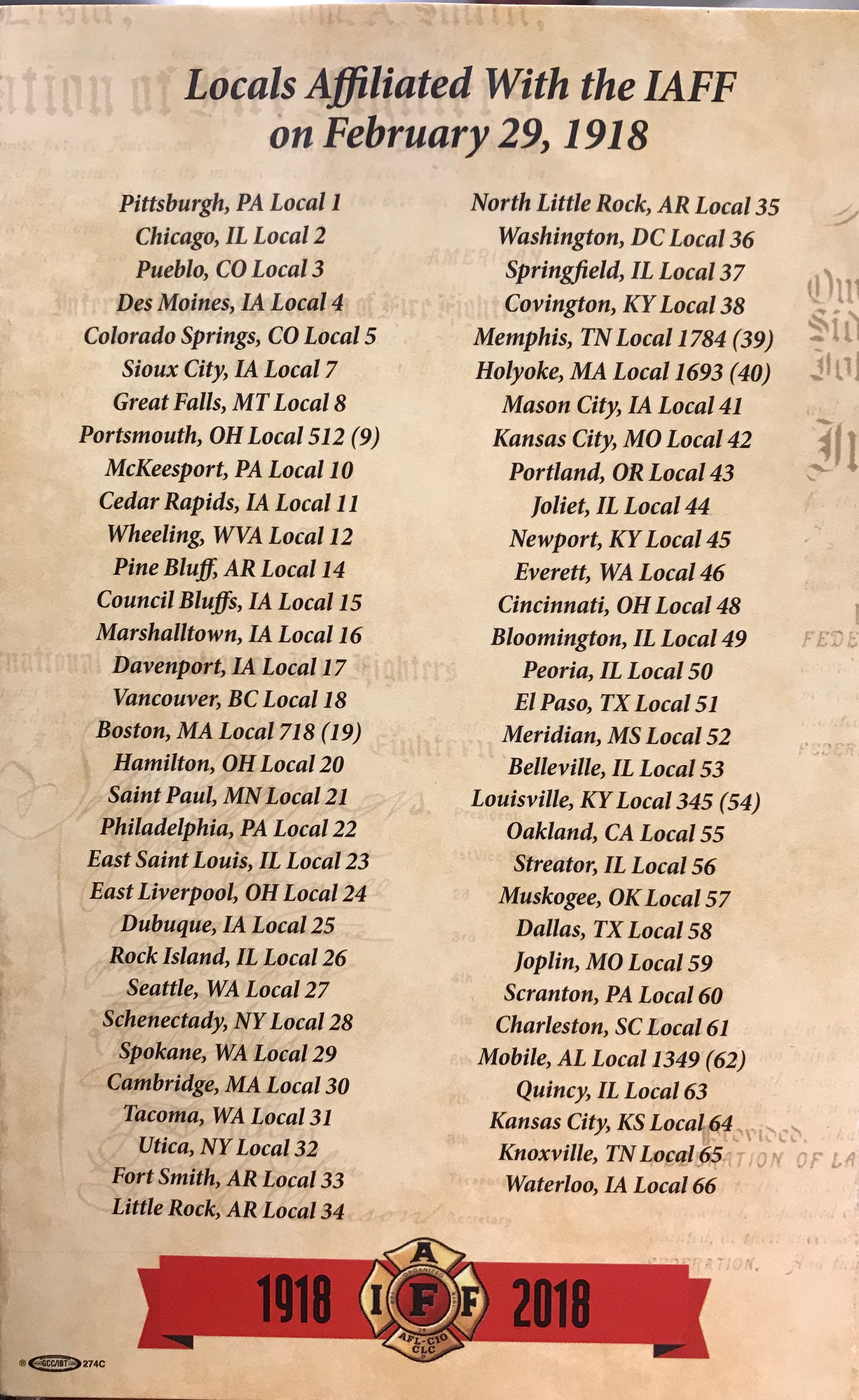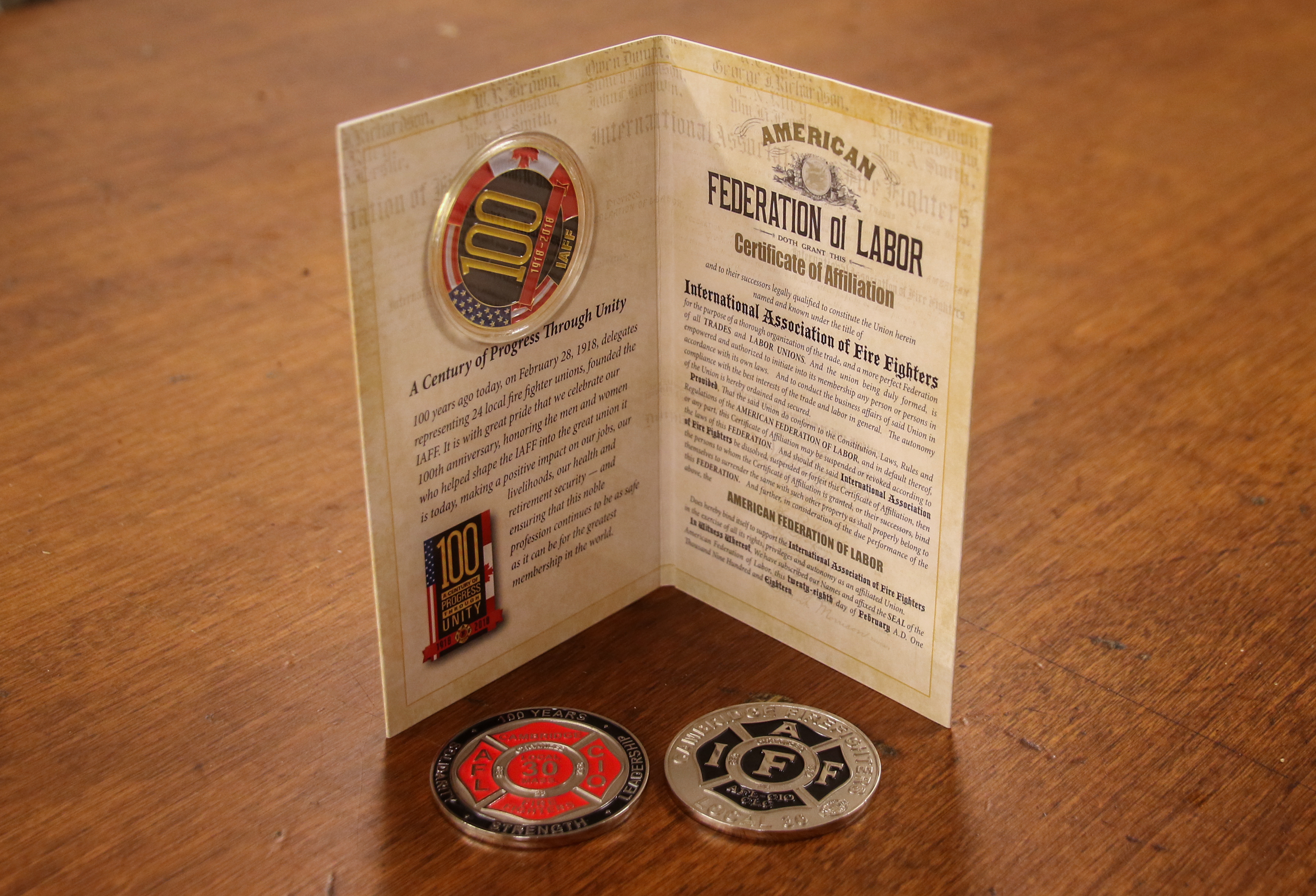 To All IAFF Affiliate Leaders,
We need your help to provide needed emergency funds to our IAFF Disaster Relief Fund.
Over the last several weeks, you've seen our members in action in response to Hurricane Harvey, working around the clock to rescue literally tens of thousands of civilians, while risking their own lives and knowing their own homes were likely damaged or destroyed. And you've also seen this union helping our brothers and sisters in their time of need, providing food and water, direct financial assistance, vaccinations, behavioral health support and whatever else is required to make sure they get through the incident.
And now, with Hurricane Irma moving through Florida, where tens of thousands of our members are in the storm's path, we are again mobilizing a team to be on the ground to support our members with whatever they need. While Hurricane Irma had lost some of its strength as it made landfall, it has brought widespread destruction throughout the state, and our members' needs will be great.
The assistance we provide our members whenever they are displaced from their homes, whether it's from a hurricane, floods, wildfires, tornadoes - any kind of disaster - is possible through our Disaster Relief Fund. That Fund is resourced based on decisions made during conventions, by our delegates, who have properly provided for it to be resourced for normal levels of these kinds of disasters.
But we aren't funded at a level to take on these multiple, unprecedented events like Harvey and Irma. We have to rely on contributions to make up the difference - and that's where this IAFF needs your affiliate's help right now.
I am personally asking you and your local to step up to help our members affected by these devastating hurricanes by donating to the IAFF Disaster Relief Fund as soon as possible.
You can send a check to:
IAFF Disaster Relief Fund
1750 New York Ave, NW
Suite 300
Washington, DC 20006
Our union is able to continue to stand strong for our members because we all pull together in times of need. You know we have your backs, and I know you have ours.
Thank you for your continued generosity and support.
In Solidarity
Harold Schaitberger
General President
ATTENTION RETIREES
For those of you who still visit our website, the Member Log-In was updated to active members only. The reason behind this change was for easier utilization and tracking of the new "Member Resources" notification features on the website and our new mobile app. The majority of the content will continue to be available wihout a password. Some of the non-sensitive items were moved to the main menu and others will have the password protection lifted for your convenience. Use the "Contact Us" form if you're interested in receiving a new login to have access to any specific Member Resources folders.
Thank you for your understanding and we wish you all a long, happy, and healthy retirement!
Brothers and Sisters,
I'm happy to report that this year's MDA Golf Outing raised $11, 296. I would like to thank all of you that supported the event by participating, sponsored holes, and/or bought raffle tickets. We had just over 100 golfers and nice weather. We had an appearance by the MDA State Ambassador Keisha Graves. She asked me to extend her gratitude to all of you for how much that we do for the MDA each year. Keisha is a Cambridge resident and looks forward to being a part of our future events. New to the event this year, we had a "golf ball cannon challenge" sponsored by Nationwide Insurance. The participants shot a golf ball out of an air rifle at the green (about 300 yards away). The person who got the ball closest to the hole received a 1 week vacation to their choice of 3,000 affiliated resorts (airfare not included). The winner was Mike Kotowski (son of retired Lt John Kotowski) with his ball landing only 9 feet from the hole. (For the record, my 6 year old son Will, shot the ball closer but was disqualified because of his age and that he wasn't a registered golfer! haha). The golfers had some great prizes to choose from and the Grand Prize went to FF Jeff Keefe. Thank you to the Wayland Country Club for their continued hospitality over the years. Thank you to Mike Fahey and Sylvia Williams of MIT Management for their continued support and coordination with getting another great turnout by the other MIT groups. In addition to MIT Management and their affiliates, I would like to thank Local 30, the Cambridge Firefighters Federal Credit Union, and FF Steve Kelley for their generous donations. Thank you to Local 30 President Chris Haynes for volunteering at the event. Special thanks to Bill Hugh for his time and dedication selling raffle tickets over the past month and volunteering at the event.
Thank you
Beginning this week the Cambridge Firefighters' Relief Association will be utilizing Eastern Advertising to solicit residents and businesses of Cambridge, by telephone and by mail for fundraising.

Any questions or concerns should be directed to the following officers of the organization.

President Mark Masssiah

VP Brandon Hugh

Secretary David Croak

Treasurer Ameer Moustafa

Thank you,

Gerard E. Mahoney

Acting Chief of Department
This year's CFD Retiree Reunion was held on
Saturday February 18, 2017 @ 1PM
The location was at Kenny O'Connor's in Cape Coral, Florida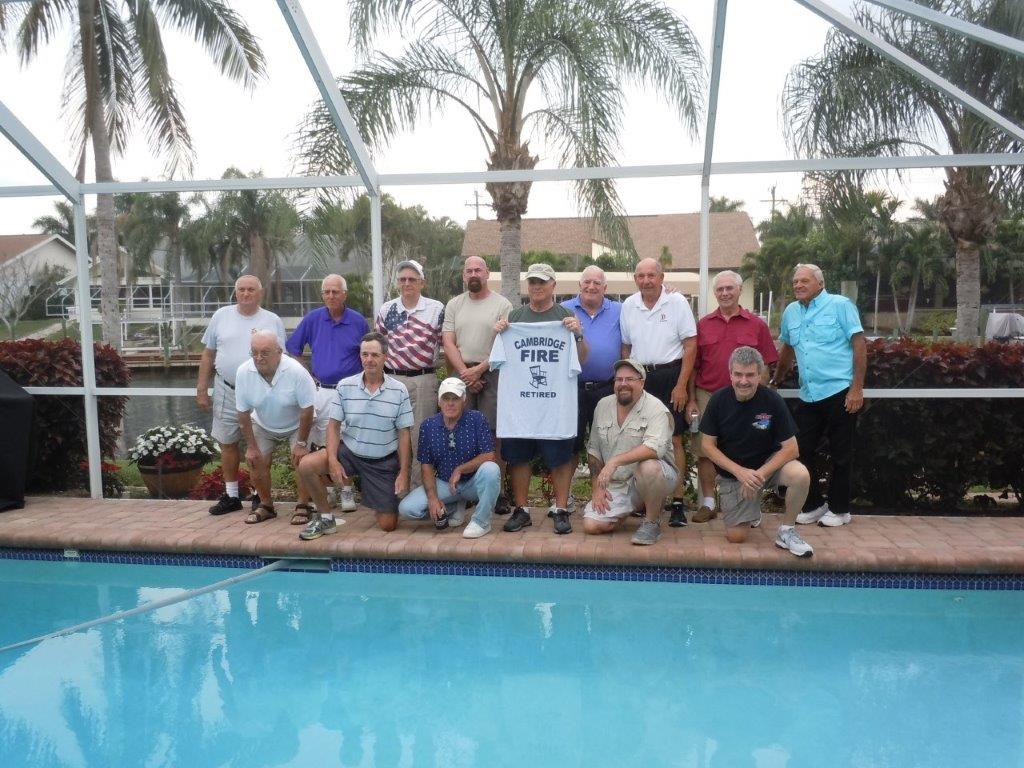 Back Row: L/R Harold Graff, Dick Teas, Morgan Sheafer, Larry Buchanan, Dave Scholl, John Ruffing, Larry Hodgdon, and John Mester (FDNY)
Front Row: L/R Ronnie Mattos, Dan Flaherty, Mike Papsadero, Bill Hugh, Tom Casey, and Ken O'Connor
Brothers and Sisters,
Thank you to everyone who came out to support the MDA Guns N' Hoses Hockey Game this past Saturday and also to everyone who supported the event by purchasing raffle tickets! The Grand Prize raffle went to FF Robert A. Walsh. The event raised approximately $6,000 for the Muscular Dystrophy Association. It was a great game, a great turnout, and most importantly, it was for a great cause! CFD won 4-2. Photos of the game can be found on the Local 30 Facebook page. Special thanks to the families of our 3 VIP guests (Joe, Justin, and Paul) and to our MDA Staff Vanessa Malfitano and Molly McDermott. Thank you to Kathy Murphy and the BB&N Staff for their hospitality, my father Bill Hugh, Stacia & Amy Joyce, Ameer & Nicole Moustafa, Michelle Cataldo, Kyle Schweinshaut, Frank Connelly (ref), Rich & Rich Jr Gerokoulis (scorekeepers), and our sponsors: Professional Ambulance, The Galleria Mall, The Boston Bruins Foundation, and the IAFF.
We should all be proud that collectively as a Department, we have raised over $100,000 in the past 5 years for such a great cause! I thank you all again for supporting these MDA events and I look forward to start preparing for any future events to come. However, I know you can only hear so much about hockey games, golf tournaments, raffle tickets, and boot drives before you get sick of me or block me out. Any suggestions for new events or fundraising would be greatly appreciated!
Thank you,
Brandon Hugh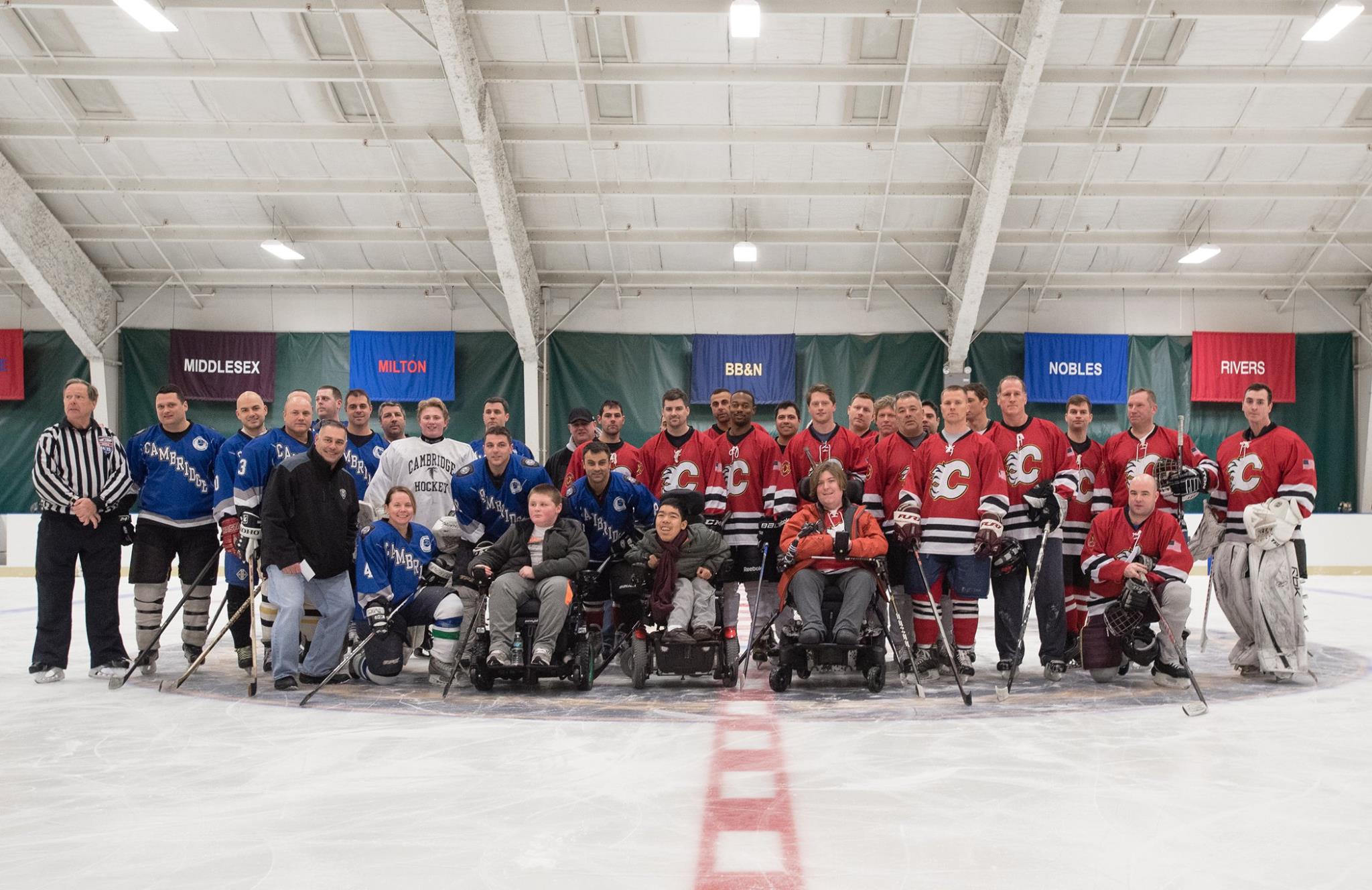 | | | |
| --- | --- | --- |
| | Weather Report | |
| | | |
| | | |