| | | |
| --- | --- | --- |
| | | |
| | | |
| | | |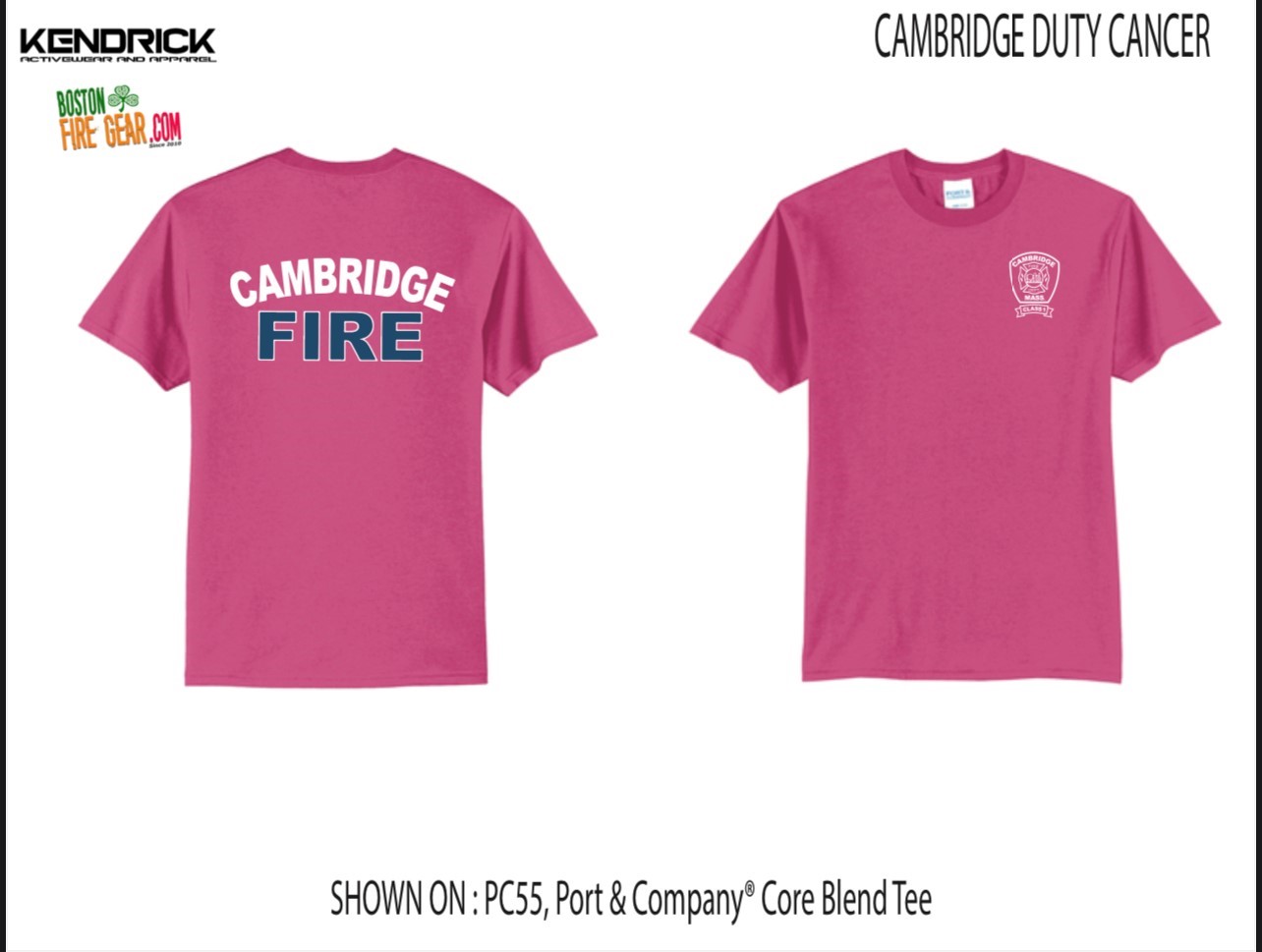 On Duty Breast Cancer Pink T-Shirts
Approved for October - Breast Cancer Awareness Month
$25 Each
Proceeds will be donated to the Ellie Fund
Contact FF Michael Dwyer L1,G1
978-375-4096
Currently 150 on hand sizes Medium – XXL, another 150 on order.
NOT AVAILABLE FOR PUBLIC SALE
Brothers and Sisters,
Two years ago my girlfriend and her best friend co-founded The Wandering Heart Project. It is a 501(c)3 non-profit organization that provides clothing and essentials to foster and homeless kids all over Massachusetts. They have since made over 1000 deliveries including dozens of kids specifically in the City of Cambridge. I have personally delivered to many of these kids and get to see how just a simple bag of clothing can light up their day.
This coming Saturday, The Wandering Heart Project is holding its first-ever fundraiser in Carver MA. It will be held at Brewery 44 in Carver from 1-9 pm. There will be beer, music, and food as well as a 50/50 and raffle prizes. I realize Carver is quite far for many of you so I have attached a raffle list since you do not need to be present to win any of the prizes. You can send donations via Venmo to @wanderingheartproject or my Venmo if you have it. Please specify which prize basket you are putting in for or the 50/50, along with your phone number.
Many of you have already donated and I thank you so much! This is an amazing organization that has the potential to reach so many more kids in need.
Respectfully,
Ben Quigley
Rescue 1/ Group 1
https://www.wanderingheartproject.org/
Please see attached for additional raffle information
Download:

Wandering Heart.png
REMINDER:
Hoodies & T-Shirt orders are due by this Friday August 19th at Noon
(T-Shirts will be available after the pre-order but not hoodies)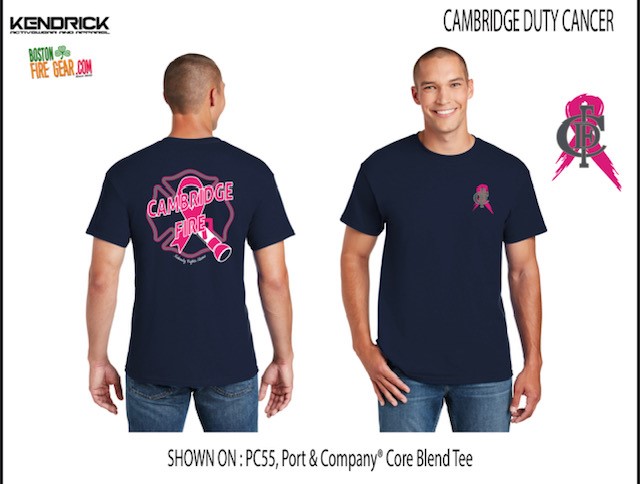 Pre Order Your
Cambridge Firefighters Hockey
Breast Cancer Awareness
Black Hoodies w/Pink Graphics
$60.00 Youth Med-Adult XL
$62.00 XXL
$63.00 XXL
Cambridge Fire
Breast Cancer Awareness
Navy Blue w/Pink Graphics
T-Shirts
$25.00 Med-XXL
Proceeds to Benefit the Ellie Fund
Contact Mike Dwyer
Payments due at time of order via Venmo or check.
Venmo: @Michael-Dwyer-65
Checks Payable to: Michael Dwyer
In note of check: Breast Cancer Awareness
PLEASE ADD
$5.00 for Local Shipping
$10.00 for Out of State Shipping
Mail Checks To:
Michael Dwyer / Cambridge Fire Pink Patch Project
PO Box 380230
Cambridge, MA 02238
Deadline for Orders
Friday, August 19 by 12pm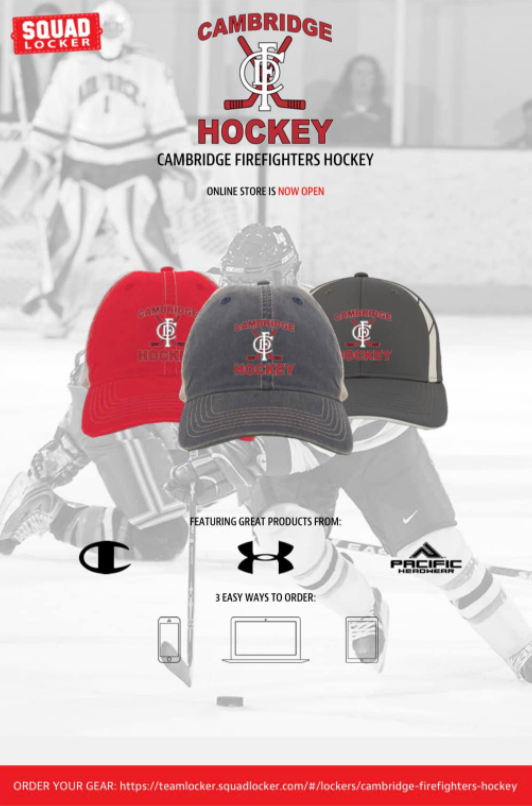 Click Photo to visit the Cambridge Fire Hockey Team Fundraising Page
Men, Women, Toddlers, and Infant Apparel
Proceeds support CFD Hockey Team Fundraising Efforts
The Local 30 EMS Committee members are as follows:
Chris Haynes (Chairman)
Bryan O'Neil (Co-Chairman)
Chris Abisla
Wes Anderson
Joe Stegner
Please see the message below from FF Fitzgerald:
Hello all,
In a few weeks I will be placing an order of East Cambridge sweatshirts and t shirts. For sweatshirts there will be two styles (pictured below) hockey lace up hoodies and crew necks. If you are interested you can reply to this email.
I will be placing the order on Friday, October 8. Payment will be due at time of order either cash or Venmo (Donald-Fitzgerald). I will leave an envelope for cash in the East Cambridge watch room.
Extra t shirts will be ordered but sweatshirts will be to order only.
Pricing:
Hockey hoodies $44.00 (s-xl), 2XL (+$2.00). 3XL (+3.00), 4XL (+4.00)
*tall sizes not available
Crew necks $38.00 (s-xl), same additions as above for other sizes
*tall sizes available in crew neck +$2.00
T shirts will be Next Level brand $15 (s-xl) +$1 per x after xl
Respectfully,
FF FitzGerald
E3/G3
781.983.6376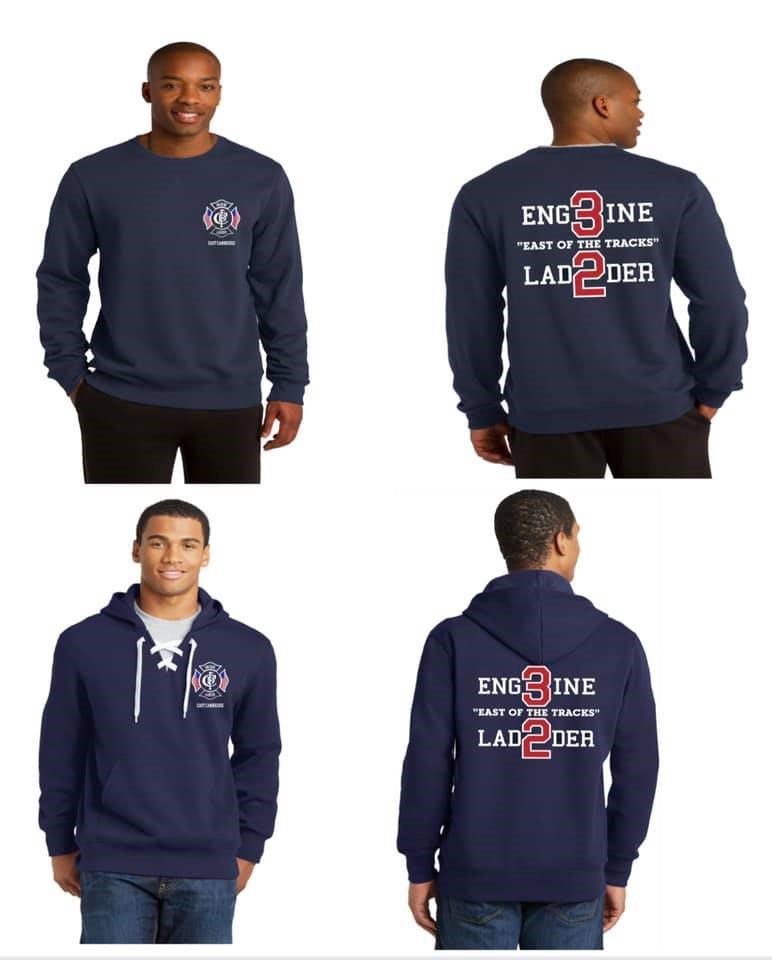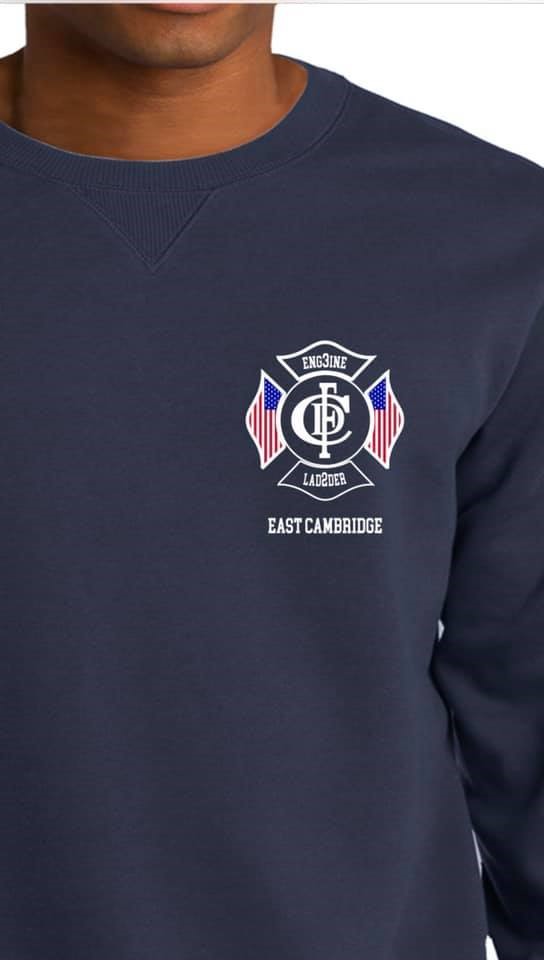 Brothers and Sisters,
During the entire football season, the CFD Hockey team will be selling squares for all Patriot's games, to benefit the Hero's Cup Tournament charity (The Fraternal Order of Firefighter Military Veterans, Inc).
$20 per square
$1,000 will go toward our Fundraising efforts
Payouts:
1st Quarter $250
2nd Quarter $250
3rd Quarter $250
Final Score $250
Payments to be made at the time of your selection of a square via Venmo @Michael-Dwyer-65
Follow Cambridge Firefighters Hockey on Facebook, Twitter (@CambFireHockey), and Instagram for updates
Toner for Cambridge City Council
Update July 22, 2021
The Toner for City Council campaign is proud to announce the endorsements of Massachusetts State Representative for the 24th Middlesex District David Rogers and former Mayor and City Councillor Sheila Russell. In addition, Paul has received the support of three more unions: Cambridge Firefighters IAFF Local 30, Sheet Metal Workers Local 17, and United Union of Roofers, Waterproofers & Allied Workers Local 33.
We are also holding a candidate meet and greet at Paddy's Lunch on July 29th from 6:00 to 8:00 PM at 260 Walden Street, Cambridge, 02138. Please join Paul and learn more about his campaign and how you can get involved. If you are unable to attend you can also sign up to get involved in the campaign at http://www.tonerforcambridge.com/ or contact us at TonerforCambridge@gmail.com.
Join Paul at Paddy's Lunch on July 29th for a candidate meet and greet
hosted by Ruth & Irving Allen.
""As a State Representative, I know what it takes to be effective in public office. It requires outreach to constituents, listening to their concerns and doing the hard work to address the issues and find solutions. Paul Toner is someone who will do the work! He will be a progressive and thoughtful elected official who will represent the residents of Cambridge well and will work to make Cambridge an even better city. He will be a problem solver and consensus builder. Paul will bring a balanced and pragmatic approach to the city council. I hope you join me in supporting Paul Toner for Cambridge City Council."
David Rogers, Massachusetts State Representative, 24th Middlesex District
"I have known Paul and his family for many years. Paul knows the city, its neighborhoods, and the challenges we face. He understands municipal and state government and has the right skills and experience to be an excellent city councillor. He deserves your #1 vote!"
​
Sheila Russell, Former Mayor and City Councillor
Join us on our members app to stay updated and keep in touch.
Download & Join
Local 30, in collaboration with the CFD and Mount Auburn Hospital, hosted a virtual Webinar with a Q&A on Wednesday March 31, 2021 at 1800 to address & discuss the testing & findings related to the Cancer Prevention Screenings conducted through the MFA early detection program at UMASS Worcester. Dr. William Porcaro was the facilitator of the Medical Panel to discuss topics related to Cancer in the Fire Service, Chest CT Scans & Calcium Read Scores. Joining Dr. Porcaro was Dr. Kyle Pond MAH Cardiologist & Dr Leila Khorashadi MAH Radiologist. This panel discussed the overall tests, how to interpret results, areas of concern, what the tests can & can not read, follow up needs based on findings, as well as other questions members had related to these tests.
CLICK BELOW TO WATCH SEMINAR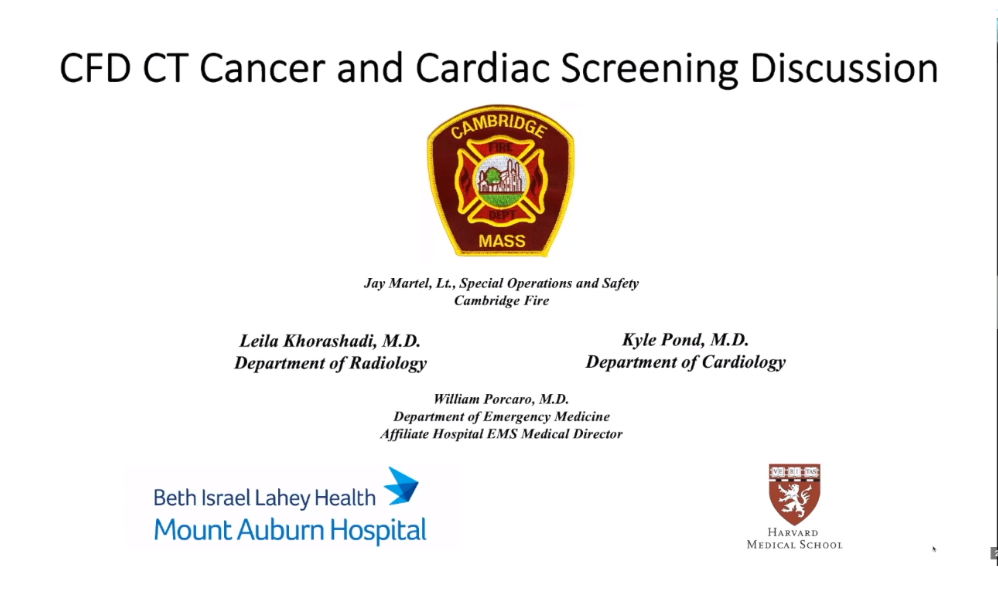 Download:

Local 30 CT Scan Webinar posting.pdf