COVID-19 RETIREMENT CREDIT
Brothers and Sisters:
Please look over the attached document below from our PFFM Legislative Agents regarding the bill HD1794/SD1686 "An act relative to providing a Covid-19 retirement credit". We will have more information in the coming weeks and this matter will be discussed in greater length at our next monthly State Meeting in March. Any further questions on this matter can be directed to your respective DVP.
Fraternally, PFFM Staff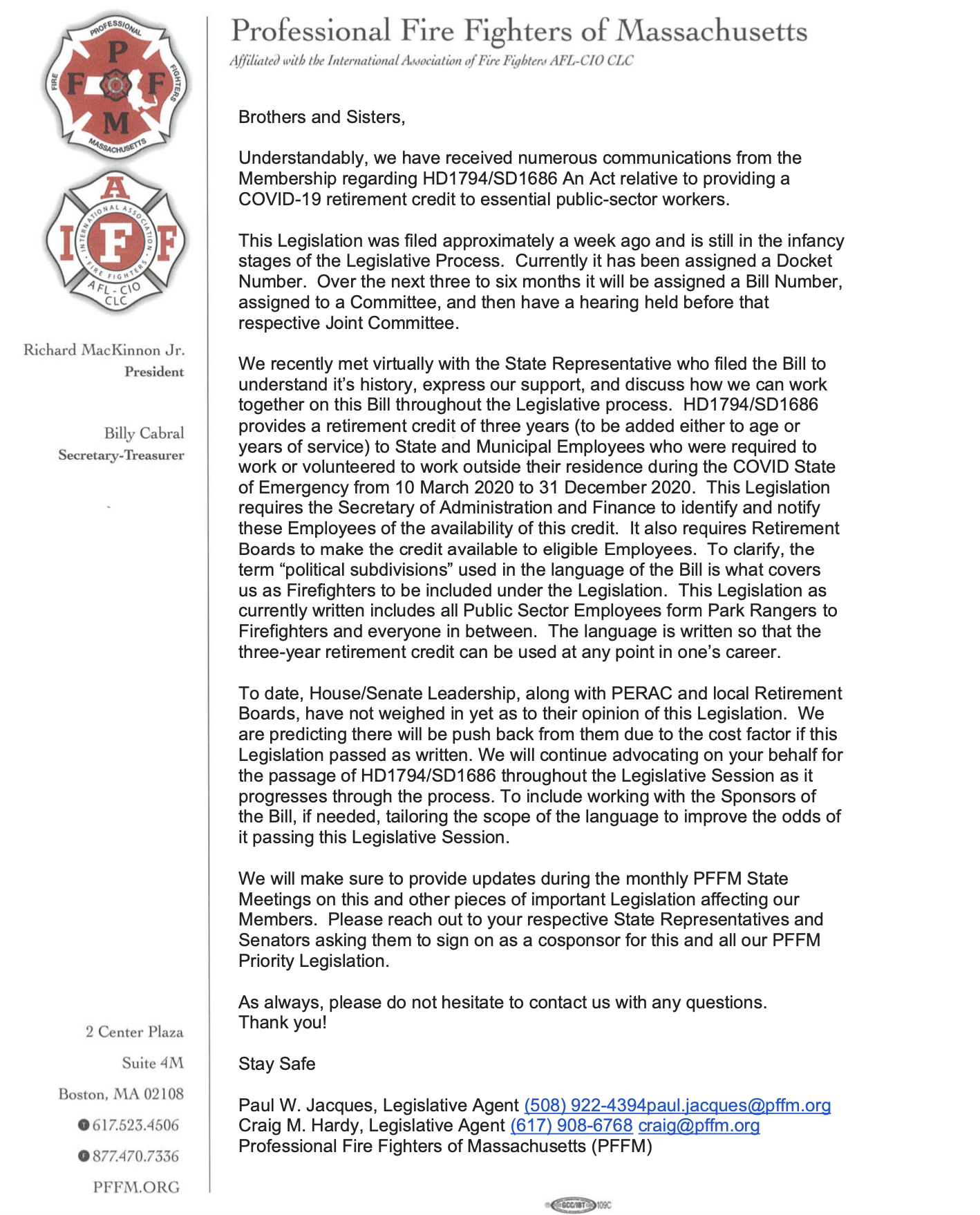 Download:

HD1794 SD1686 An Act relative to providing a COVID retirement credit.pdf